Our Co-production Advisory Group member Isaac Samuels wrote a blog for Skills for Care on his experience creating a positive workplace culture as an individual employer.
As a deaf and disabled person living with a number of long-term health conditions, to live an ordinary life I employ PAs. This makes me an employer, and my home and life a workplace. I have several people employed and they've enabled me to live a life with purpose and meaning.
My experience of employing PAs has been wonderful. It's allowed me not only to have a truly, person-centred approach to my care and support, but to have fundamentally positive relationships with those who I choose to support me, in a way that makes sense to me. Not only do I recruit people based on their skills, talents, hobbies, and interests, but I also ensure they're committed to my ethos of person-centred care.
In terms of having a positive work culture, it can be difficult to support people when they're not having a great day. Often my PAs are supporting me in very difficult circumstances.
Notwithstanding this, it's crucial to create a culture that focuses on a positive workplace, because that facilitates PAs doing their jobs well, enables them to support me and means they can manage their own wellbeing. We've had to proactively think about how we do this, and we've found several ways to achieve it.
There are simple things I've done, as an individual employer, to enable my staff to have a really good workplace culture in terms of wellbeing.
We have wellbeing plans that focus on the wellbeing of each PA. We also have a wellbeing meeting once a month, where we discuss what can support the PAs' wellbeing – this might be flexible hours, planning ahead, or things that could ease the workload. Doing this has been a great opportunity to discuss what wellbeing means to all of us.
Also, I've made sure there's a regular lunch hour with whoever's supporting me. We'll sit and have lunch together. This means we can get to know and be alongside each other, really focusing on wellbeing, not just the work.
We've also provided team members with vouchers to have complementary therapies, which has really helped with managing stress. Additionally, every quarter we have a meet up that isn't work related. Instead, it's all about being alongside each other and having a bit of fun. One thing we've enjoyed recently is silent discos.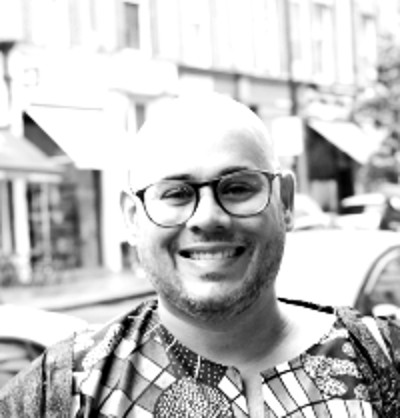 We always think about the mental health and wellbeing of the people that I'm employing. It's important that my staff have regular breaks, so I build that into the day meaning they can go out and get some fresh air, even on days where I can't.
Staff wellbeing is really important as it benefits both them and me. It's helped me when recruiting and retaining people.
There are numerous benefits to this approach within the workplace because it saves money in terms of avoiding high staff turnover. Additionally, it builds relationships and helps everyone feel valued and important.
I was recently involved with a piece of work looking at the problems deaf and disabled people faced during COVID-19. One contributor pointed out that deaf and disabled people are highly-adept at problem solving and can often do this in cost-efficient ways. I think that might be relevant here too.
There won't be one solution that suits everyone, but it's about listening to people, recognising what's important to them, then being open-minded and creative about responding to problems and demonstrating how much someone is valued for their contributions.
Additionally, for me, peer support has been vital, because it's given me the ability to collect and share knowledge about how other deaf and disabled individual employers create positive work environments for their PAs. By drawing on different experiences then combining these with the range of skills and talents that people have, if we truly want to create positive work cultures we can and will do it.